The REGIS-quality guarantee
Safety and variety from a single source

The permanent storage, securing and maintenance of archived materials is not just of great cultural and historical interest, it is in many instances also a legal obligation.

The since 2010 valid worldwide standard (ISO 16245) regulate for the first time properties and test criteria for ageing resistant protective packaging.

Archiv-Solid-Karton for the inner- as well as REGIboard for the outer packaging fulfil the required criteria and thus ensure the greatest possible protection for your archived items.
Basisboard und Classic-Board in conjunction with a ageing resistant inner packaging constitute an inexpensive alternative for the particularly intermediate archives.
All specially developed REGIS-archiv materials offer you for
any purpose and any requirement the right product in the suitable quality.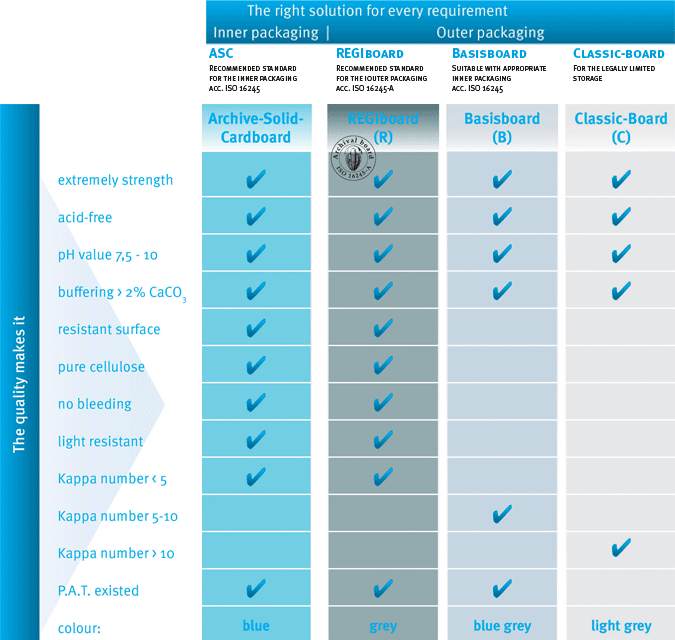 The quality statements ar based on the technological foundations of:

(DIN) ISO 16245


ANSI IT9.16 / ISO 14523-1999

Information and documentation - Boxes, file covers and other enclosures, made from cellulosic materials, for storage of paper and parchment documents
Photographic Activity Test, P.A.T.
Download the quality guarantee for

various materials

...
Downloads
(Download Quality Guarantee):