Flap cover folders DIN A3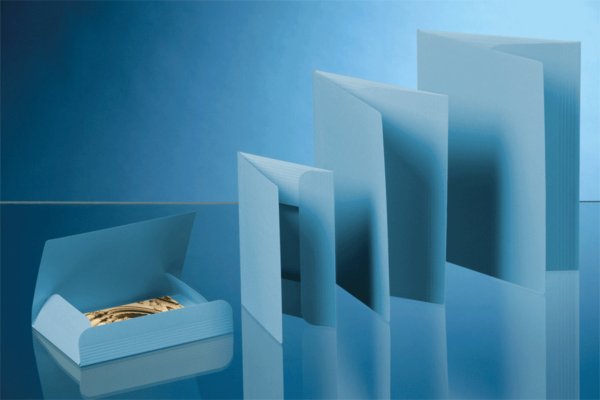 Classic protection for non-hole punched papers, suitable for DIN A3 sizes.
Choose the standard format to store flap cover folders in archive boxes.
Made of stable archive-grade solid cardboard, the corners of the large-format flap cover folders are rounded for better handling.
The fine expandable chamfers allow a variable fill level from 25mm and lend the folders an attractive form.