Archive folding cartons -folding design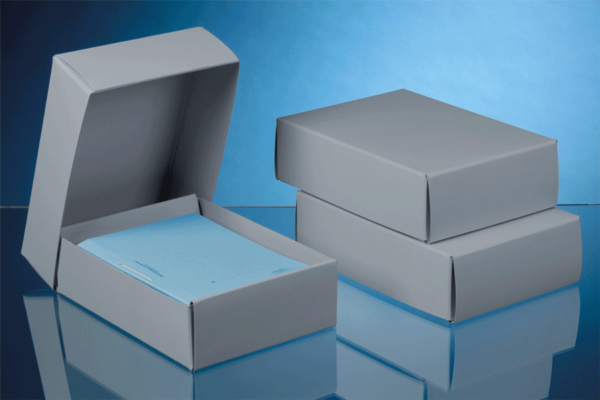 Die praktische Krempelfalttechnik für hohe Belastbarkeit.
The Archive Folding Box may be used to store bundled or individual papers. Standard formats are chosen to guarantee full space use for most types of shelving. The folding design ensures quick box assembly.

Two-section design, stackable, attachable, highly stable, space-saving storage, without use of metal parts.

Item-No.: 37275
Folio/Foolscap, 39 x 28 x 11 cm
Material thickness 1,4 mm

from 3.20 € / Piece plus tax plus shipping
---
Item-No.: 37276
DIN A4, 35 x 25 x 11 cm
Material thickness 1,4 mm

from 3.05 € / Piece plus tax plus shipping
---