Archive boxes with front flap, riveted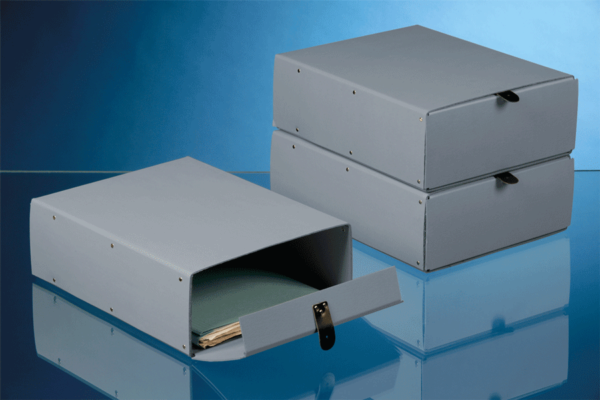 Special advantage: Quick access from front!
Our archive boxes can be used for all places you require high levels of stability and comfortable access.
Easy access to papers using the practical front flap and good stack ability provide further advantages.

Riveted and ready-to-use.
Front flap with leather tab.
Especially stable, stackable.