No-hole binders -portrait and landscape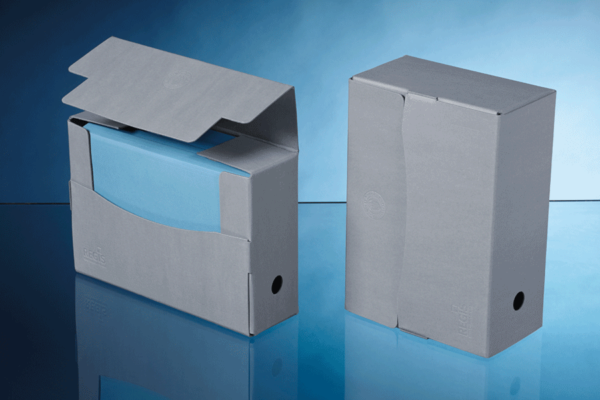 These box files are used for storing items in a lateral and vertical standing position.
They are a sensible alternative to conventional flat filing, as they allow quick access and optimum utilisation of shelf space.
The design has an extended side flap that closes to the left, and is available in portrait or landscape format.
On the portrait version, the finger hole is in the base; on the landscape version, it is on the side.
The box files are delivered flat and facilitate space-saving storage.
They do not contain any metal parts.
Execution in landscape format.