Archive boxes stabled / riveted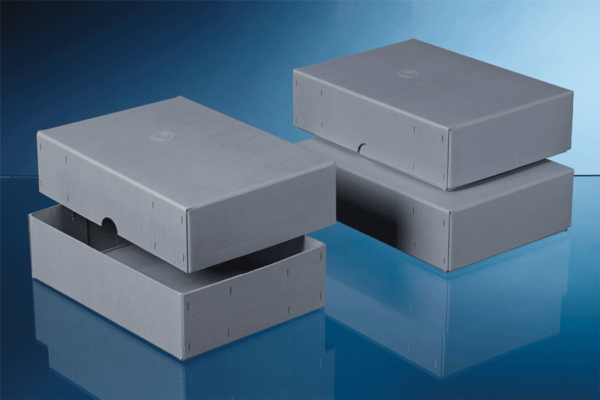 The stabled / riveted slip lid cardboard box for closed storage of exhibit or collectible items is available in different formats just as for flat storage of papers.
Chose a standard size that most types of shelves can be filled without any gaps.

Stapled using high-quality, corrosion-free silver wire staples ore riveted.
The stapled and rivet spaces can be paste over by archiving glue on request.
We can produce an special size ore an open format of collection boxes based on your specifications.
Ready-to-use.

Item-No.: 37170
Folio/Foolscap 39 x 28 x 11 cm
Material thickness 1,4 mm

from 4.95 € / Piece plus tax plus shipping
---
Item-No.: 37171
Folio/Foolscap 39 x 28 x 5 cm
Material thickness 1,4 mm
from 4.95 € / Piece plus tax plus shipping
---
Following remarks are manufactet in 2 mm, riveted