No-hole binders / Upright boxes, riveted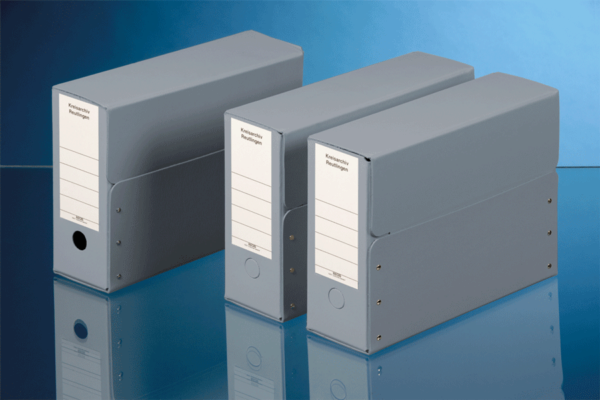 These REGIS box files are used for the lateral storage of documents and publications, especially ones without punched holes.
When using appropriate inner packaging and filling the box file evenly, the archived material is particularly well protected.
REGIS box files are a sensible alternative to conventional flat filing, as they allow quick access and optimum utilisation of shelf space.
This makes them particularly suitable when the most important considerations are long-term durability of the packaging, or quick and frequent access, as might be the case when storing construction files.
The box files are supplied riveted and ready to use, with an inscribable label on the back.