The Environment & Us
We only have one earth to share!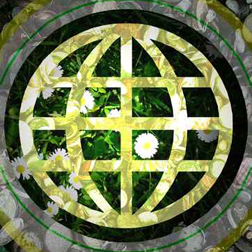 Each day, an increase in environmental pollution and higher levels of greenhouse gases damage our earth's eco-system. Climate change affects all regions and almost all economic activities.

The struggle between our economies and nature cannot be sustained. Future growth can only be possible in cooperation with nature. By ignoring resources and nature, we're reaching our limits.
And nature is responding back with storms, atmospheric disturbances, tidal waves, floods and periods of drought.

At REGIS, we follow a different path ...

By using our natural resources like water, energy and raw materials sparingly and efficiently, we're demonstrating more than just environmental awareness or financial or political farsightedness. There's a basic principle set out in Article 20a of our constitution in Germany that states: "Protection of the entire basis for natural life". This goal has been neglected in public discussions, yet it provides us all with a foundation to deal with our environment in a careful and considerate way.

The environmental management activities at REGIS aims to improve our contributions to saving the environment and increasing efficiency. We not only evaluate the effects of our production facilities on environment and climate, but we assess the raw materials and energy sources used for our production activities, our logistics and incoming goods and supplies. Our environmental management also provides us with better chances of achieving cost savings in energy, water and waste management.

We're aware how our actions in saving resources and using them efficiently can serve as a "doing-by-example" for others. And we wish to promote and continue our actions further.

At REGIS, the environmentally-friendly actions we take include:

- manufacturing our products using the most modern techniques while applying a great deal of care and concern for protecting the environment.

- using high quality materials that provide our products with a long life span. This protects and saves resources.

- ensuring that the materials we use are almost all from sustainably-grown raw materials and can be recycled after use.

- waste that's created during the production process is added back into recovery / recycling processes.

- applying environmentally-friendly methods in production based on the latest technologies.

- our product packaging, which also considers protecting natural resources, has been adjusted to modern day ecological and economic aspects. Packaging materials are added through recycling and recovery systems.

In 2019, our actions led to these results:
~ 14,320 kg of resources saved
~ equivalent to the weight of 34 apple trees
~ 1,917 kg of greenhouse gases saved
Our certifications: