Negative- / slide holders and -boxes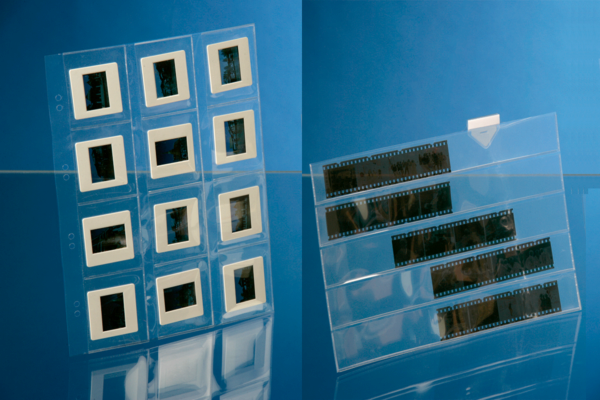 Our proven negative holders and slide holders offer an excellent archiving method for your valuable negatives and slides.
They meet all requirements of the Photographic Activity Test , (P.A.T.).
Thanks to their strong design they may be stored upright and filed in photo boxes or stored in binders.
From clear, softener-free HKD hard plastic.

Associated our boxes for safe, upright storage of negatives, slides and microfilmes.
In perfect fold-and-stuck design.
Item-No.: 371026
10 x 10 x 4,5 cm, (length x width x height)
Material thickness 1,0 mm

from 3.05 € / Piece plus tax plus shipping
---
Item-No.: 371027
10 x 10 x 4,5 cm, (length x width x height)
Material thickness 1,0 mm

from 2.45 € / Piece plus tax plus shipping
---