Cover sheets and -fleece, archive copy paper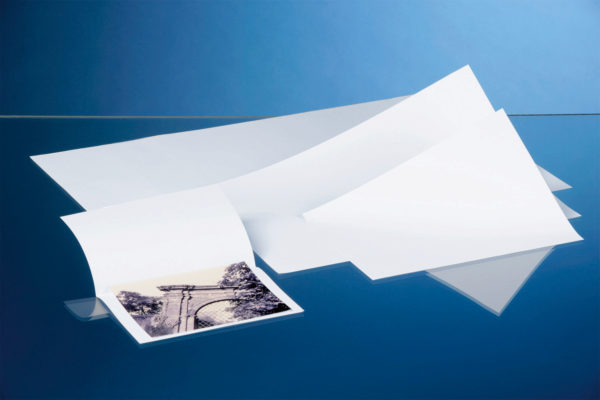 Wrapping papper / Cover sheets
are excellently suited for sectioning or to cover written papers, records, certificates etc. and all important pieces worthy of protection.
Our REGIS-Classic-Art-white, age resistant according DIN ISO 9706 are available as sheet products..
Filing and packaging fleece from non-tear, water and UV resistant material for protection of large-sized utensils is available on roll.
Tissue Paper to envelope from archival storage ore to filling in archive boxes. It is wood, chlorine and acid free and of course resistant to aging.

Copy paper
for production of proper archiving files right from the beginning according DIN ISO 9706.