Archive folding carton N with front panel and drawer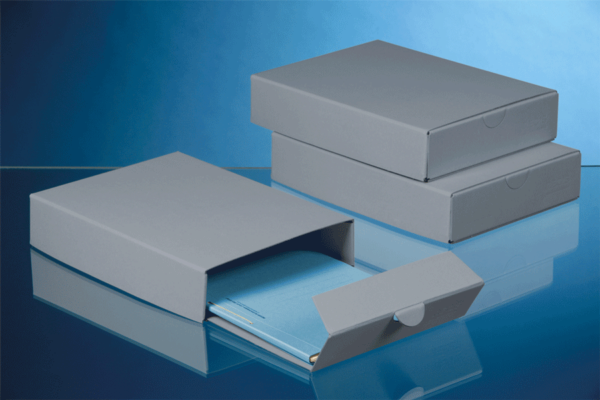 Special advantage: Quick access from front, all around smooth and closed!
The folding carton with front panel serves to store bundled papers.
Papers can be accessed from the front without having to remove box from shelf.
The practical drawers make it easier and make this carton box so useful.

Two-section design, stackable, attachable, highly stable, without use of metal parts.

One-piece design with Front Panel Flap.
Item-No.: 37172-1
One-piece design with attached front flap.
36 x 23,5 x 11 cm
Material thickness 1,4 mm

from 2.80 € / Piece plus tax plus shipping
---
Item-No.: 37172-2
One-piece design with attached front flap.
35 x 25 x 8 cm
Material thickness 1,4 mm

from 2.20 € / Piece plus tax plus shipping
---