REGIS distributors in Ireland
Our customer advisors nearest to you.
Please click on the name of your country on the map.
Unsere Kundenberater: Immer in Ihrer Nähe und zu jedem Beratungsgespräch bereit.
Klicken Sie die entsprechenden Namen der Länder auf der untenstehenden Übersicht an.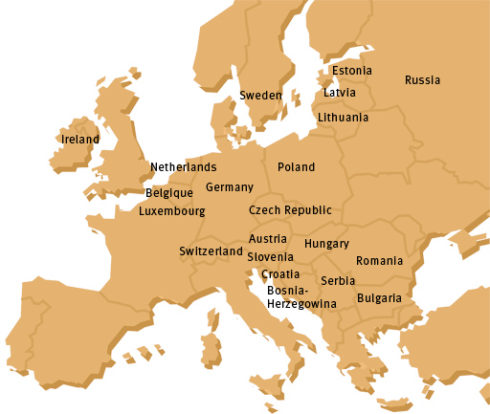 Ireland
Dermont Cox-Keams
On the Edge Ltd.
Conservation Supplies
Ballinahinch
Ashford, County Wicklow, Irland
dermot@ote.ie